Brain Tests for IQ, Cognitive Performance & Resilience
The Mindware Lab Test Battery is a full-spectrum battery of brain tests. It measures cognitive and emotional aspects of mental health, resilience and performance, and gives you standardized scores.
The speeded IQ test items have been generated using the Sandia Matrix Generation Software. The items have been scientifically validated by Matzen and colleagues (2010).
The working memory capacity test is an implementation of the Operation Span (Ospan) test – a complex span task – developed by Turner and Engle (1989).
The EQ, decision-making and cognitive resilience tests have been developed by Dr Ashton Smith at the HRP Lab.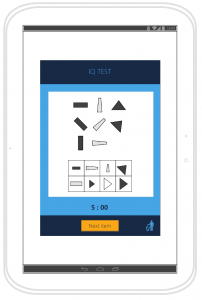 Mindware Lab Brain Tests
$9.99
- (FREE with any IQ Mindware app)
Scientifically valid
Standardized
Under 5 minutes per test
Self-quantify brain performance
Track your training gains over time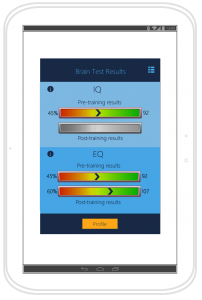 COMMENTS
We're constantly evolving our apps, and the more feedback we get on this brain Test Battery the better we can improve it to help people track their performance more effectively. Please comment below if you have experience using the Test Battery, letting others know about how it has helped, and suggestions for the next upgrade. Your feedback is highly valued, and helps everyone.