Once you have purchased one of our IQ Mindware products and recognize its value for increasing IQ you may choose to become an affiliate. Relevant details are provided here.
Commission & Refunds
We offer 50% commission on any of our IQMindware Ltd software products sold via a 'hoplink' from your website/s.
We pay regularly at the end of each month, via PayPal.
We enjoy a very high level of customer satisfaction. We have sold over $60,000 dollars of IQMindware software over a two year period, and under 0.5% refunds.
If a refund is requested that conforms to the terms of our money back IQ increase guarantee, we require that our affiliates refund their 50% commission for that sale.
Mark A. Smith, PhD – Credentials
Dr Mark A. Smith obtained a Ph.D in cognitive psychology and neuroscience from the joint Carnegie Mellon University and Pittsburgh University Center for the Neural Basis of Cognition (CNBC) program. Between 2000 and 2003 he was a Lecturer in the Experimental Psychology Department at the University of Cambridge, England.
His academic research and teaching website can be found here.
Software Application Web Pages
The webpage presenting all our IQMindware  software products is here.
There are two websites for i3Mindware. One is here. Another download page is here.
This image can be used – or any from the website: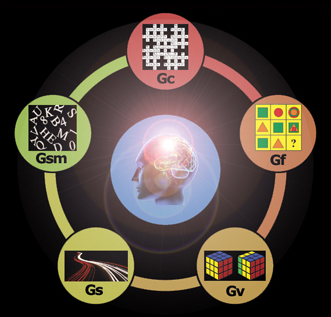 There are two websites for HighIQPro. One is here. Another download page is here.
This image can be used – or any from the website:
How to advertise our software products: An example of what has worked
An effective way to promote our products on your site is to write a review.
One of our affiliates has advertised our product through a review that can be found here.
How to join our e-Junkie affiliate program
We use the e-Junkie commerce system for all IQMindware products. To join the e-Junkie affiliate scheme click on this link. Select the relevant software product to get your 'hop-link' html code to paste into your site. This automatically keeps track of orders via your site.
Click to Join our Affiliate Program!
For more information on how the affiliate scheme works, click here:
http://www.e-junkie.com/ej/help.for-affiliates.htm
Becoming an affiliate is entirely free. There is no 'risk' involved – only the 10 minutes required to add a link. All sales are automatically tracked by the system, and payment is via PayPal.
If somebody clicks on my link on your website, he or she will be sent to our site. If a purchase is made,  e-Junkie will register your commission and provide accurate statistics about sales. It all goes automatically. You will be paid monthly for your affiliate sales.
ClickBank affiliate program
HighIQPro (but not i3) can also be sold via ClickBank.
To join our Clickbank program, click on this link.
Contact us for more information
Contact Mark Ashton Smith at: admin@iqmindware.com
IQMindware Ltd
Ballawanton
The Lhen
Ramsey
Isle of Man, IM7 3EH
British Isles